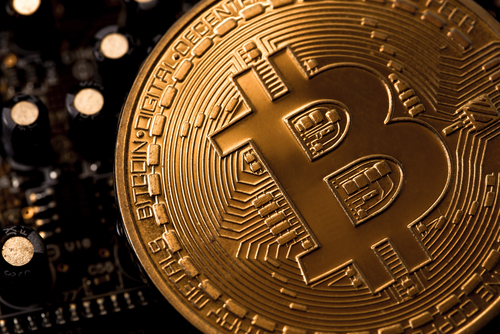 Crypto Trading Revenue May Double, Bernstein Says
Wall Street sees opportunities in custody, asset management

 Exchange revenue could rise to as much as $4 billion in 2018
The reports of the death of the cryptocurrency market may really be greatly exaggerated.
That's the view of Sanford C. Bernstein & Co. analysts, who say that revenue generated from crypto exchanges could more than double to as much as $4 billion this year even amid the collapse in the prices of digital assets, in a report titled "Crypto Trading — the Next Big Thing is Here?"
The buying and selling of digital currencies including Bitcoin generated $1.8 billion of fees at the largest crypto exchanges last year, or about 8 percent of the revenue seen on traditional exchanges, analysts led by Christian Bolu wrote. The estimate is based only on transaction fees. In terms of segments, only the global cash equities business surpassed crypto trading.
Next Big Thing
How cryptocurrencies' average daily traded volume over 30 days compares with major traditional segments
"As the crypto-asset class seasons and institutional demand builds, there are a plethora of opportunities for traditional firms," the analysts wrote, including custodian, asset management and market-making services.
While Wall Street behemoths from Goldman Sachs Group Inc. to JPMorgan Chase & Co. have dipped their toes in the nascent business, the traditional financial industry has proceeded cautiously amid regulatory uncertainty and volatile prices. Bitcoin has plunged about 67 percent from its December peak as government scrutiny grew.
Because of such caution, Coinbase Inc. — a U.S. exchange backed by traditional banks, exchanges and venture capital — may end up with an "unassailable competitive position" unless Wall Street becomes more engaged, Bernstein said. They estimate San Francisco-based Coinbase enjoys about 50 percent of the transaction revenue pool. Still, traditional finance is unlikely to push into crypto spot trading in the near future, owing to concerns over regulations and money laundering, the analysts said.